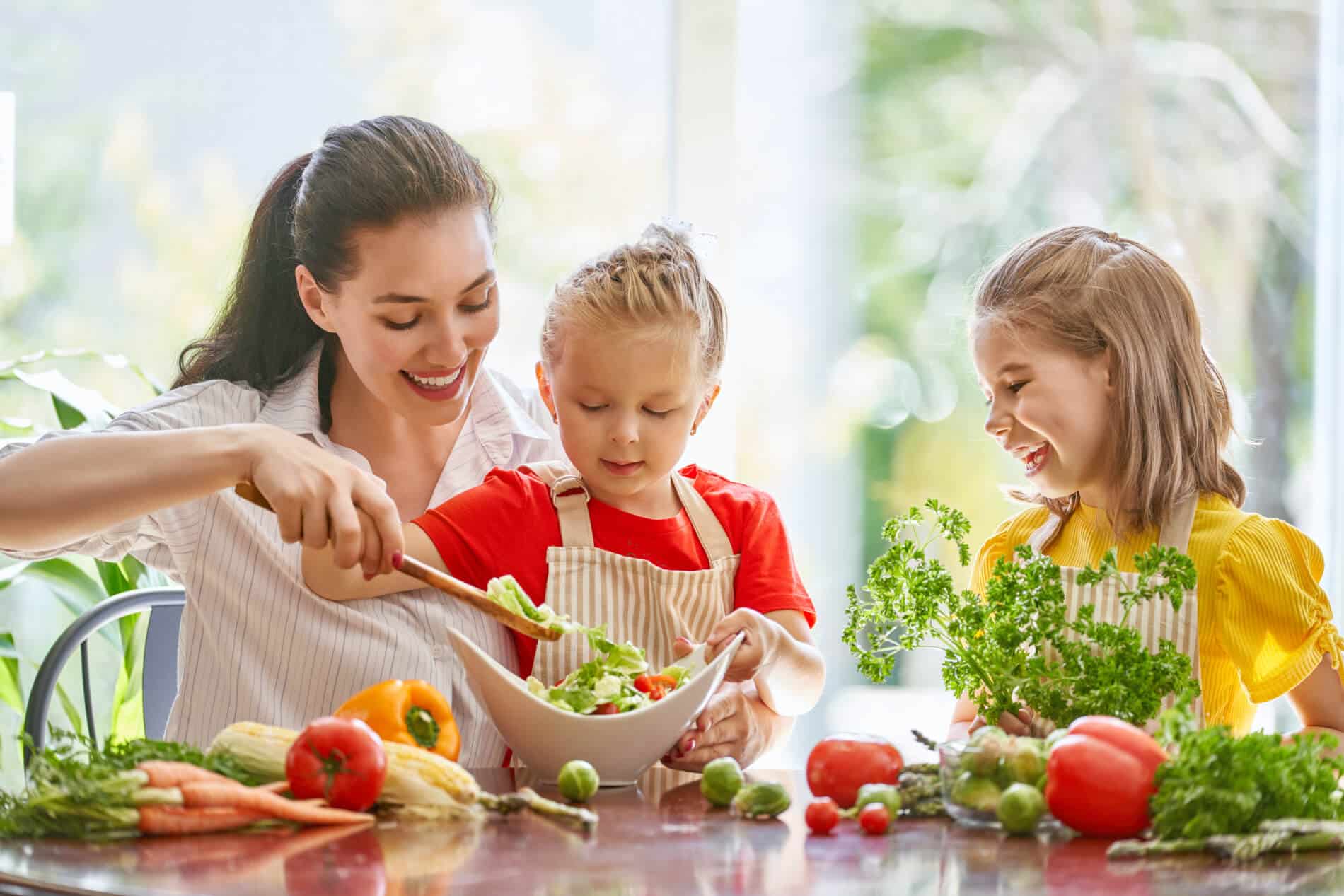 Frozen Green Peas

We are one of the leading manufacturer, Processor and exporter of IQF Frozen Green Peas with the packing in  250gm,400gm,1kg,5kg & bulk 30kg with  customised packing as per customer requirement, so as to retain their freshness & original sweet taste of green peas which are procured from Maharashtra ,Madhya Pradesh & processed in out plant in Nagpur with all international standard.

Frozen Mix Vegetable

We have our own mastery in blending various kind of mix vegetable in a perfect ratio to give out the perfect taste or we can also make various blend as per customer requirement. In our blends we usually use Green peas, Cauliflower, Beans , Sweetcorn & various other kind of blends as per as the customer requirement. We are really appreciated by our customers for our perfect blend of mix vegetables.

The varieties include: • Mixed vegetables

4 vegetable mix; 4 way mix
5 vegetable mix; 5 way mix. This variety contains 28% each cut corn and diced carrots. 17% each peas and green beans, 10% Lima beans. Carrots, corn, peas, green beans, Lima beans.

Frozen Sweet Corn

The ears of sweet corn have immature but fully formed seeds on the cob, which is surrounded with silk, and husk. The colour of corn kernels ranges from white to cream or yellow to golden, depending on the variety of corn. Sweetness of the corn also depends on the variety as well as maturity at harvest. Silk and husk are removed from the ears of corn, then they are sorted, trimmed, washed and blanched. For the whole kernel corn, the kernels are usually cut from the cob. In case if corn-on-the-cob, the ears are forted by size or trimmed to size. The portion, where the cob was attached to the stalk of the plant may be either trimmed or sliced off. Sometimes, harmless vegetable material, bits of silk or cob, are mixed with whole kernel corn. Grades depend on similar varietal characteristics, good flavour and odour, colour, uniformity of size, absence of defects, kernel development, tenderness and maturity. Grade designations differ for whole kernel and corn-on-the-cob. US Grade A, US Grade B, US Grade C and Substandard are the grades established for whole kernel corn. US Grade A, US Grade B and Substandard are the grades for Corn on-the-cob or cob corn. Varieties include: • Whole kernel; Cut. The colour is White shoe peg; Yellow; golden. •  Whole kernel; cut in buttery sauce. •  Corn-on-the-cob; Cob corn in no salt and regular styles. 1kg packAvailable in 1 KG pack

Frozen Green Beans

The stems of the beans are removed and the beans are then washed, blanched, sorted and drained. Many kinds of pack are used which includes regular process, multi-blanch process and special pack. Cut green beans may possess a straight-across cut or a slant cut. The regular cut length is 3/4 inch to 2 3/4 inch. Short cut green beans have a length of less than 3/4 inch. Lengthwise sliced green beans are known by various names such as French cut, French sliced, French style, Julienne and shoestring. Mixed green beans consist of a mixture of two or more styles, which include cut, short cut and whole beans. Grades depend on similarity of varietal characteristics, good flavour and odour, piece size for cut product, when cooked pods are tender and seeds are not mealy, bright colour, freedom from blemishes and defects. Grades include US Grade A, US Grade B, US Grade C and Substandard. The vegetable comes in whole, cut, cut in buttery sauce, mixed cut, French cut, French style, and julienne forms.

Okra

The fleshy green pods of this vegetable consist of fully formed but immature seeds and a mucilaginous, which is a thick and sticky substance used for thickening soups and stews. The product is trimmed, washed, blanched and drained before freezing. Grades depend on similarity of varietal characteristics, good flavour and odour, colour , character including tenderness and absence of fibre when cooked, absence of defects and blemishes. The grades include US Grade A, US Grade B and Substandard. It comes in the Whole form in the IQF style and in the Cut form in the IQF style.

Carrots

It is a root vegetable noted for its bright orange colour and is harvested when it is fully formed and tender. It is washed, sorted, trimmed and peeled, cut, blanched and drained before freezing. Multi-blanch process may be used on some cuts of carrots. This process is similar to regular processing. Only difference is that the vegetable is heated for a longer time at a slightly higher temperature. Thus, the product will need a shorter cooking time when it is prepared for service. Grades depend on similar varietal characteristics, normal flavor and odor, color, uniformity of size and shape, texture, and absence of defects. Grades include US Grade A, US Grade B and Substandard. Forms include Baby whole, Petite tips, Whole in buttery sauce style, Diced, Shoestring 5/32 X 1 1/2 inches, Sliced in plain or straight cut and crinkle cut slices styles, and Crisscross slices.

Frozen white/Red Onion Diced

We have specialized machinery for dicing the onion in a perfect shape, so it can exactly meet the end user needs. At present Maharashtra is one of to Onion producing state in India, whether its traditional red Onion or white onion. We have the best sourcing of onion from the farms & further they are diced at our state of art plant in Nagpur, Maharashtra. The Onion produced here are best in taste in whole world & specially used in Middle Eastern cuisines. The onion we dice have very unique freshness, proper hygiene and their rich flavours as fresh as farm Onions.

The bulb of the onion plant is formed of leaves growing up from a basal plate. The roots descend from the basal plate. This vegetable comes in chopped; diced; 3/8-inch dice forms and in the whole form in the small style.

Peppers

This refers to the succulent fruit or seed pod of the pepper plant. There are several frozen kinds of this vegetable namely yellow, red and green sweet bell peppers; green chili peppers; and hot green jalapeno peppers. Varieties include:

Sweet green bell peppers; mixed sweet green and red bell peppers in diced, sliced and 3/8-inch strips forms.
Green chili peppers in whole with stem.
Hot green chili peppers; mild green chili peppers in the chopped form.

Frozen IQF Cauliflower

Immature flower heads and minimal amount of stalk from the cauliflower plant are creamy white in colour. They are sometimes tinged with light green or purple colour. These shades are typical of a cauliflower and disappear during cooking. A popular variety of this vegetable is snowball, which is noted for its pleasing white colour . As the vegetable matures, the heads become less compact and the tiny individual stalks develop a rice-like appearance. Harvested heads of cauliflower are at first trimmed, washed, and blanched. The wet pack product is packed in cartons and then it is frozen. IQF product is frozen first, and then it is packed in cartons or poly bags. Large amounts of the vegetable are bulk packed in poly lined cartons. Grades depend on similar varietal characteristics, normal flavour and odour, colour, absence of defects, and character including firm compact clusters of buds. Grades include US Grade A, US Grade B and Substandard. This vegetable comes in the form of florets 1 to 2 1/2 inch; and 1 1/2 x 1 1/2 inch.

Broccoli

These are stalks with buds attached and are harvested before maturing. Firm thick stalks having tight green buds are desired the most. As Broccoli matures, the heads loosen and separate thereby allowing the buds to bloom into a full yellow flower. The color changes to a bright green with a yellow tinge, when the head matures. When immature Broccoli is cooked, it turns into an even, bright green. Mature Broccoli shows some shades of yellow green, sometimes, when cooked. The stalks become more fibrous as the plant matures. Harvesting is generally done by hand.

Mango Slices

As India is one the major producer & exporter of Mangoes, so we come up with the idea that why not to make our amazing verities of mangoes available through out the year, so we specially develop a line for IQF Mangoes Slices by processing the best variety of mangoes from India & providing it taste year around.

Pomegranate Perils

As Maharashtra is one of the top pomegranate producing state in India & also in the world , so we take the wonderful advantage of our plant strategically placed in the Pomegranate producing area, we have all hand selected variety & contract farming to bring out the best pomegranate perils for our customers in India & around the globe.

Strawberries whole

We are producing those quality of strawberry which are perfect for various kind of finished products such as Ice creams, Flavoured milk, Shakes, smoothies. We make sure that our product is available throughout the year with persistent quality.

Guava slices

We produce one of the best Guava Slices & cuts favourable for the processors of other finished products.

Oranges slices

Last but not least , this is one of our best & renowned product from Nagpur, as Nagpur is known as the Orange city in India & no wonder why its been called so. It is one of the top most producer of best quality of oranges around the world. We promise you that Nagpur oranges can give your product an edge, whether its Juice, Pulpy orange juice or another finished product. We can say that we are proud of our Nagpur Oranges.
Quality Procedures & HACCP Implementation at Farmico
Plant production and operations are done according to HACCP standards.
The food safety and quality is made sure through Critical Control Points (CCP).
Quality starts right from the farm. Regular surveys are done to check the plantations and the fruit from time to time.
A robust traceability system that involves forward traceability and backward traceability has been kept in place for fruits coming to factory and the processed products.
On the day of production fully ripened, matured and blemish free pulp is used for production.
Fruits pass through a 3 stage washing cycle to ensure it is free from any microbiological and physical impurities.
A meticulous quality is ensured through triple check mechanism.
Fruit ripening through government approved Ethylene system as against commonly used Carbide ripening.
Every 48 hours, CIP record is taken to ensure the sterility of the manufacturing plants, working stations and the machinery.
Hygiene, jewellery and glass policies are stringently adhered to.
Separate hygiene stations and appropriate working gears are provided to the team involved in production.
The manufacturing facility is cleaned every day, while a written record of the same is duly maintained.
Samples from finished products and the fruits selected randomly from the farms are sent to external labs for testing heavy metals and pesticides.
Warehouses are located at most strategic locations for quick transportation through air, water and land.
The finished goods are packed in best packaging material to guarantee quality that remains same as it was during production.
Temper evident seals with full traceability and superior quality MS drums with high gauge are used for packaging.
The finished product is hygienically stored at warehouse at ambient temperature and transported using proper transportation management from the farms till its final destination.